Bezlya hybrid dolls feature in the standard version at no extra cost:
Mobile eyes;
A molded vagina that will not require lubricant. Water will be enough to lubricate the vagina (for a sexual use of 60 to 80 times);
A molded vagina with shape memory (in use, the vaginal cavity will fit your anatomy);
Realistic pubic hair (high temperature fibers) implanted manually as an option;
A hyper realistic breast (Hollow).
Realistic face make-up option PRO Make-up
Bezlya Doll offers the possibility of using a skin grain and an even more realistic make-up layer as a paid option: this is the Pro Make-up option. To give you an idea, here are the notable differences between the 2 make-up styles (classic and PRO Make-up)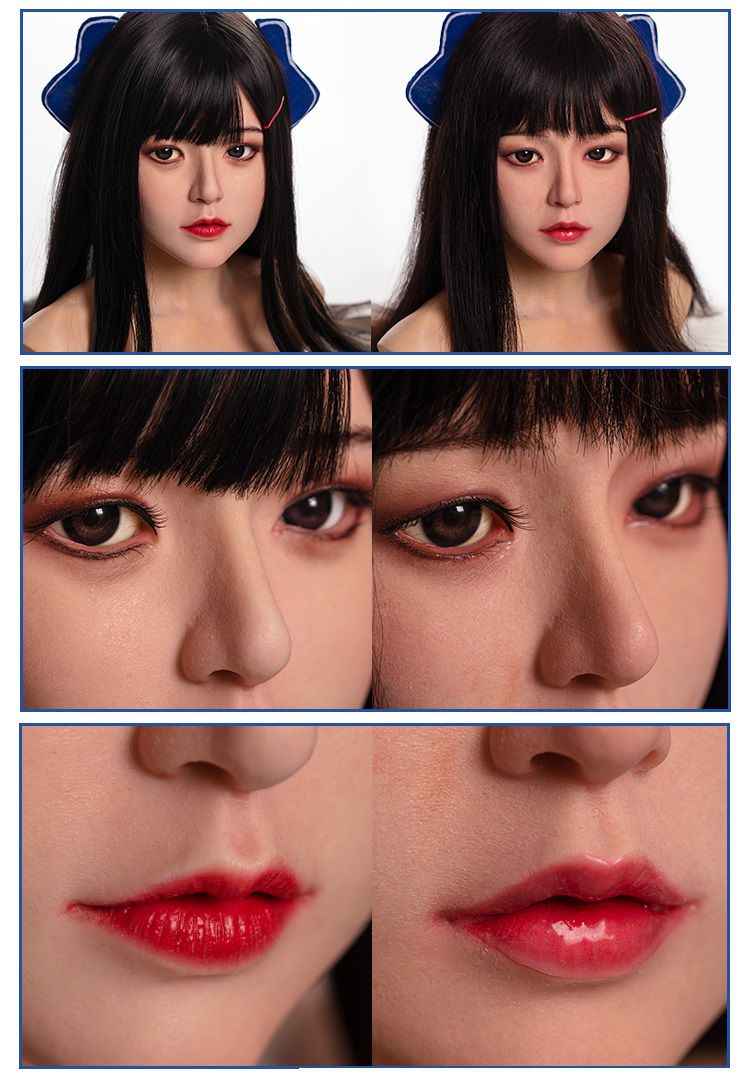 Heating option with temperature control
The body heating, called "Bionic thermostatic system", is achieved through the injection of a liquid inside the doll that will make a constant temperature possible. Contrary to most of the competing systems, this technique allows to heat the doll's entire body. More than just words, here is a demonstration video of the Bezlya Doll heating technique
WORLDWIDE FREE AND DISCREET SHIPPING - 25 days
FAST AND RELIABLE SHIPPING SERVICES (UPS, FEDEX...)
HIGH QUALITY LIFELIKE SEX DOLLS
QUALITY, CUSTOMER SERVICE, SAFETY, DISCRETION
We are committed to providing you :
- High-quality handcrafted TPE silicone doll, with lifelike skin texture, strong and durable modern metal skeleton
- Fast shipping (within 25 days), DISCREET and FREE worldwide to all countries : DHL, Fedex, UPS.
- Tracking number to make sure you get updates on your delivery.
- Delivery alert to schedule your delivery to fit your busy life
- Discreet shipping , no mention of the nature of the contents inside.
- Customer service (email, online chat, phone) we are here to answer all your questions and offer you the best options.
- Secure and discreet payment (PayPal, credit card or bank transfer). No mention of the nature of the purchase appears in your banking.
- Detailed invoice available online on your account.