There are 11 products.
About the Doll Sweet manufacturer


DSDoll sex dolls are more than just sex objects; they are above all works of art. The manufacturer Doll Sweet has been in business since 2010 and is, to this day, a true multinational company. Their offices are based in China and Japan. An R&D team works hard to constantly improve the realism and level of quality of their creations. Lately they have developed and produced a fully robotic face prototype capable of expressing countless facial expressions. This manufacturer is therefore committed in the long term. The year 2020 was marked by the creation of the new Summit 2020 range. Every year, the realism of their creations takes a further step towards excellence.


Some details about how a DSDoll love doll is made


The manufacturing process of a DS Doll silicone love doll begins with 3D modeling. This modeling results in a manufacturing mold which is common to all the brand's body sizes/cups. It is the result of several months of work. The molding of each sex doll requires more than 80 quality control and monitoring points. The fine details are done by hand with a high level of finesse and very meticulous attention to detail. It is not surprising that the brand's prices are among the highest in the love doll industry. DSDoll thoroughly checks each point and declares the doll ready for shipping only after a drastic check by their quality team. On our side, we also check that everything is in accordance with your order.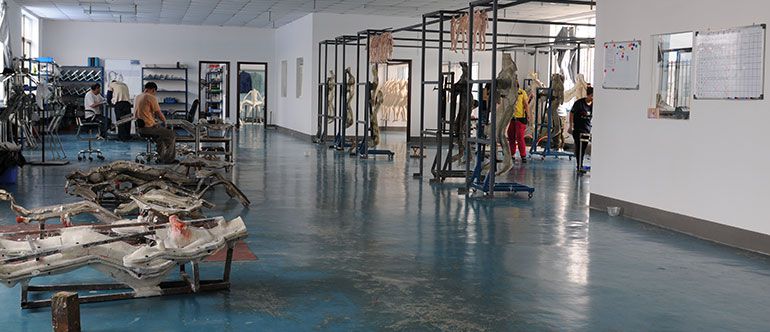 DSDoll manufacturing workshops revolve around 5 areas:
• the design unit,
• the molding workshop,
• the clothing workshop,
• the realistic make-up workshop,
• and the quality department.
Some details about DSDoll sex doll options


Doll Sweet lifelike silicone love dolls are known to be lightweight although they have a sturdy metal skeleton. Each DSDoll love doll model is available in 8 skin tones (White, Pink, Cream, Asian, Tanned, Mixed, Natural, European) and 5 different eye colors (red, blue, green, brown, purple). All of DSDoll love doll bodies have a removable and therefore replaceable head.

The new Summit 2020 range is an exception with a head attached to the body. Thus, the Summit 2020 range cannot be presented here. The color, shape and length of pubic hair is a chargeable option and may be defined individually.

As far as the skeleton is concerned, you will have the choice between tight or loose joints. Tight joints are standard as they enable DSDoll silicone love dolls to pose for long hours. If your project is photography, this is the type of option to choose. If you want to use your love doll for sexual purposes only, loose joints (Loose Skeleton) will enable smooth movement and therefore appear more natural. If you choose the "fingers with joints" skeleton option, your real doll model will have articulated fingers and will therefore be able to hold small objects in her hands.