Black Friday is coming. Special offer for our sex dolls.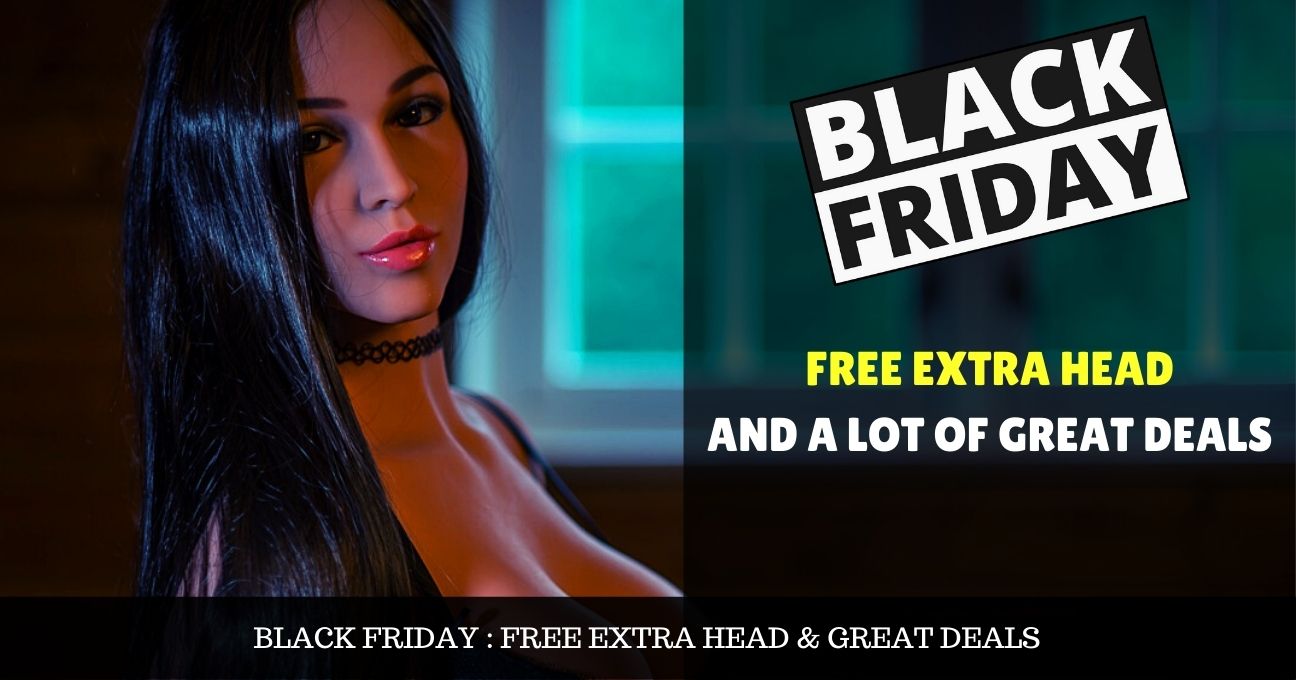 We offer a FREE EXTRA HEAD with your sex doll purchase for these brands :
6YE Premium (140cm+)
ASDoll (140cm+)
AFDoll (140cm+)
CLIMAX DOLL (140cm+)
Doll Forever (140cm+)
Doll House 168 (140cm+)
DSDoll (140cm+)
HRDoll (140cm+)
IronTechDoll (140cm+)
JYDoll (140cm+)
Maiden Doll (140cm+)
ORDoll (140cm+)
SEDoll (140cm+)
SYDoll (140cm+)
Victoria Sex Doll (140cm+)
WMDolls (140cm+)
YLDoll (142cm+)
Zelex Doll (140cm+)
6YE Premium offers extra gift :
dust bag sets

hanging hook sets

etc
Doll Forever and Doll House House 168 offer :
A lucky box with with a random outfit and a cleaning kit.

IronTechDoll offers :
FREE EVO Skeleton (Shrug shoulders & Standing Feet)
FREE GEL-FILLED BREAST
SEDoll offers :
FREE GEL-FILLED BREAST
FREE ENHANCED MOUTH
FREE HANGING HOOK KIT
FREE 3 PREMIUM OUTFIT OPTIONS
FREE STAINLESS STEEL HEADSTAND

SMDoll offers for Silicone Dolls :
Articulated Fingers Skeleton (For Silicone Doll)
Starpery offers :
New Gear Skeleton ;
Implanted synthetic hair ;
Gel Breast ;
Shrugging shoulder and Standing Feet.
Piper Doll offers TPE Dolls :
EVO Skeleton
FREE GEL-FILLED BREAST
Feet Option
YLDoll offers :
FREE GEL-FILLED BREAST
FREE ARTICULATED FINGERS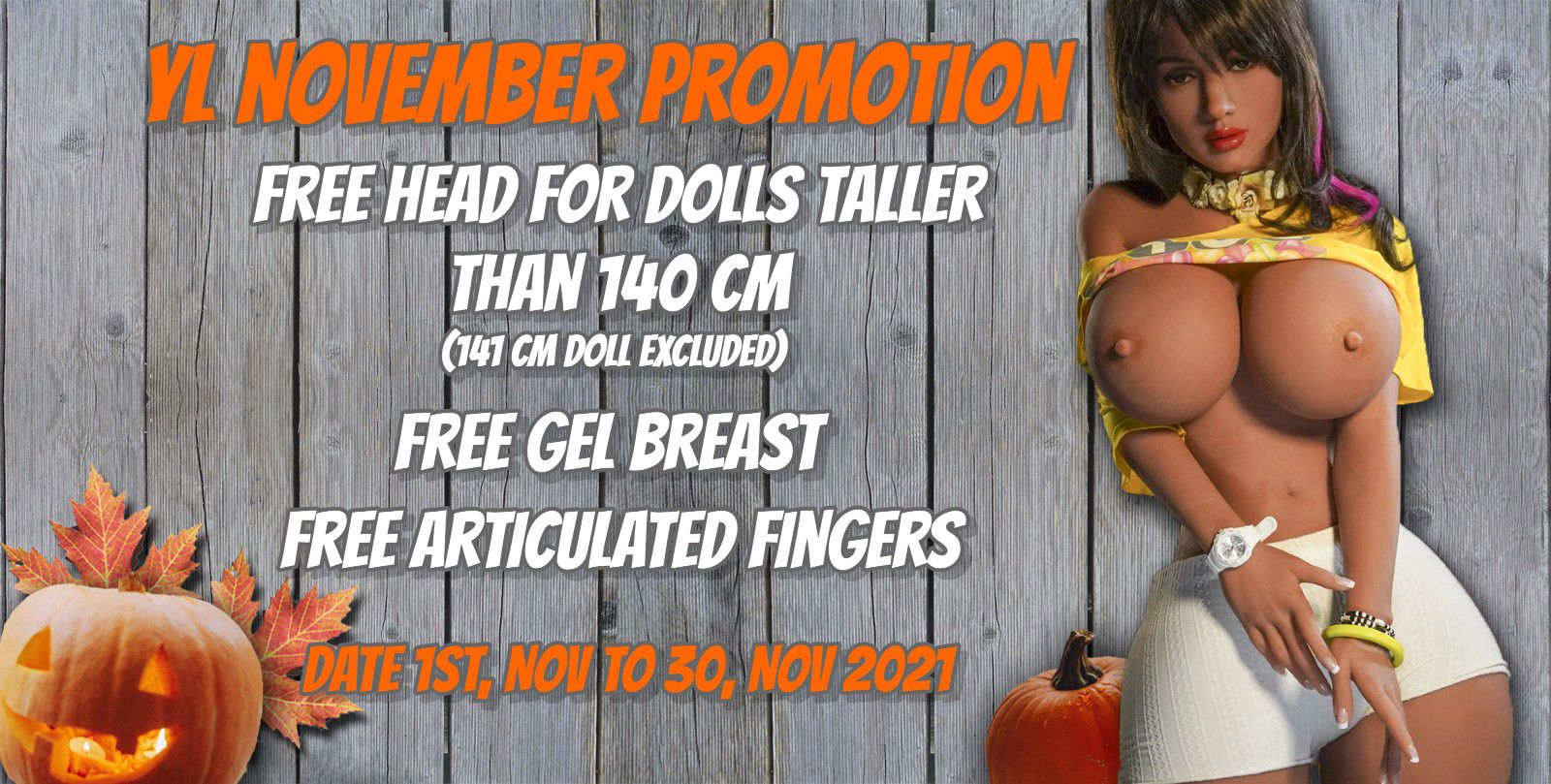 Wm Dolls offers :
Free enhanced month ;
free new finger ;
free new skin (Body makeup) ;
free gel Breast ;
free lubricant free vagina.
Zelex Doll offers :
VOUCHER CODE : ZELEXBLACKFRIDAY
Articulated Fingers (only for 167cm & 170cm Bodies)